live stream installation (August 27-30, 2020)
[ this session is now over, stay tuned for our next project ! ]
This live web installation revisits, a year and a pandemic later, the materials developed for the installation diptych Parameter // Perimeter that was presented simultaneously in two separate locations in Cambridge, MA during the summer 2019.
Pauline Shongov conception, sculpture, drawings, photography & analog/digital video
Julien Vincenot generative music
Duration : The visual part was reduced to a 23 minutes loop for this online version. The music remains generative and endless, constantly scrambling and overlapping ~ 2 hours of sound materials.
Patina is a thin layer of accumulated matter forming naturally on material surfaces over an extended period of time. Often the artisan applies various techniques of wearing, coloration, erasure, polishing or patterning, deliberately trying to simulate this long exposure to time in new artefacts.
Either acquired or applied, patina became a shared concept early on in this collaboration. Pauline Shongov exposes 16mm film to airport security x-rays, the moonlight, and condensation, which quietly penetrate the image, modulate material density, and infuse it with a new atmospheric identity. Julien Vincenot transposes this idea to the digital world, attempting to give new life to synthetic, rigid sound materials by soaking them at length in algorithmic "maceration vats".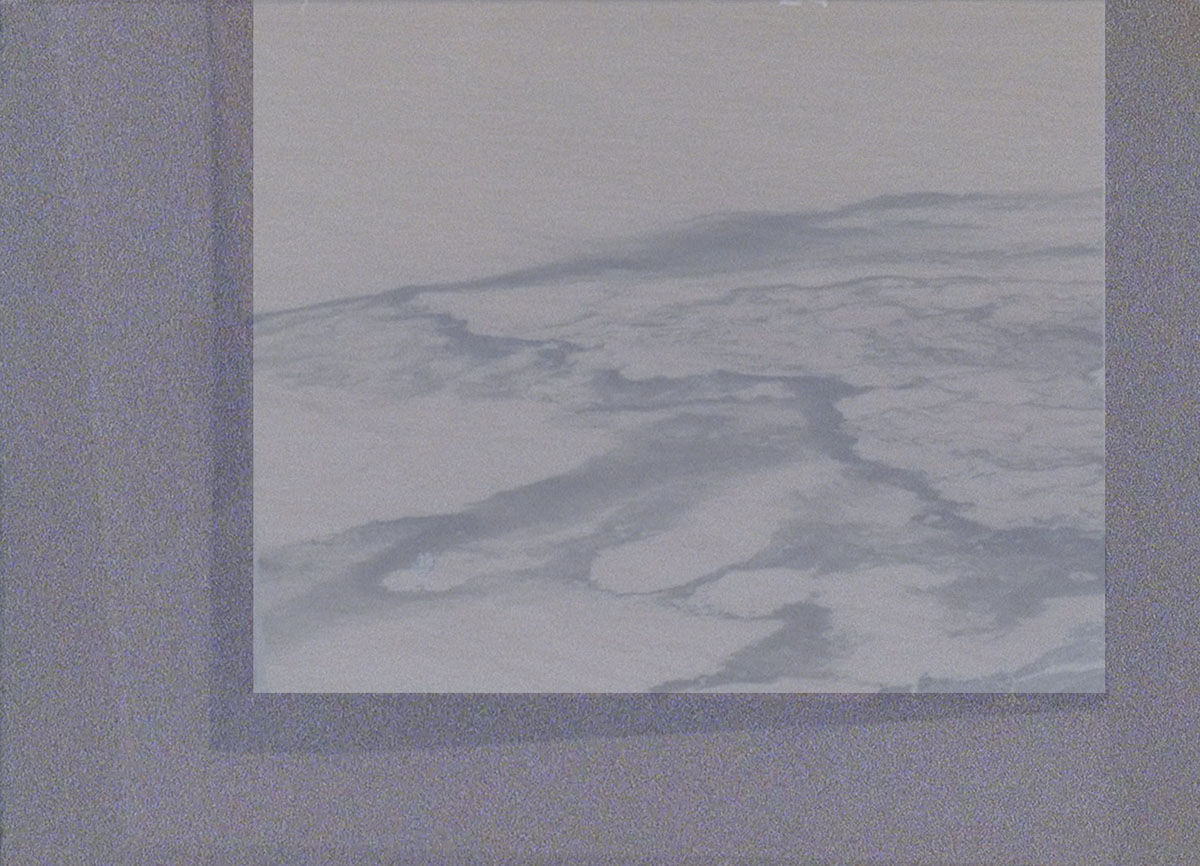 The project was initiated by Shongov during a residency at Casa Poli, near the coast in central Chile. In this renown building designed by architect Pezo Von Ellrichshausen, windows and glass doors naturally frame the landscape, developing the perception of space organically between the inside and outside, choreographing the movement of light, and animating the presence of wind throughout the day. Located on the edge of a cliff that is sharply exposed to natural forces, the building sits halfway between utopic imagination and tangible ruination. Patinating / patinated place.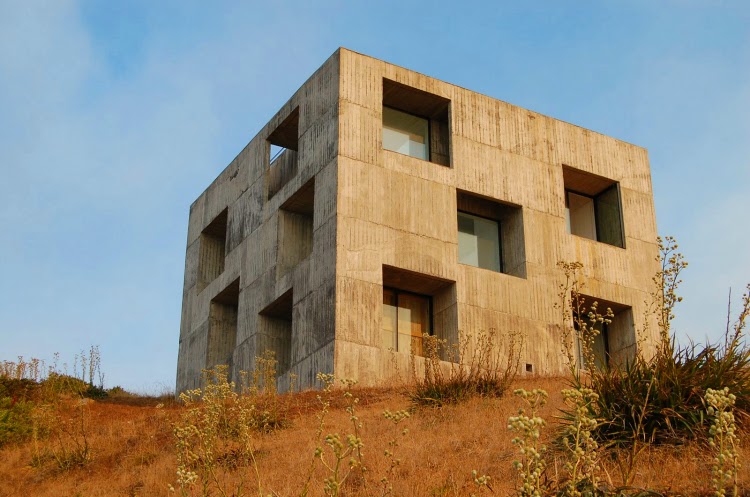 The iconic identity of Casa Poli, paired with its precarious and unstable nature, became the source for a singular grammar. The work follows embodied and analytical processes of measurement that carry through visual and sonic registers. Through acts of precision and calculation, the work gives way to a new obsession for architectural shapes and details, repeated at every scale and angle. Vincenot's music is inspired by this obsession for recurring yet always changing motifs, provoking them to appear under algorithmic and ritualistic conditions to only then snatch them out of context and transform them into strong and memorable identities. The collaboration was also an experiment for a new kind of temporality in his music production, one that is more circular and unpredictable yet remains non-interactive.
Objects becoming markers, blueprints marked by light
and time, becoming icons. Space folding in on itself.